Trend Watch
on July 20th, 2019
Comments Off

on Made in USA: Turning preference into purchases (part 2)
Republished with permission from Harry C. Moser, Founder and President, Reshoring Initiative® Published April 10, 2019, Assembly Magazine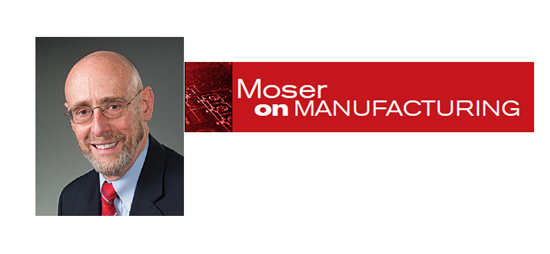 In my last column, we looked at the reasons why U.S.-made products resonate with consumers. Studies found a preference for U.S.-made products when concerns about quality, safety and durability were high. We learned that Americans believe that U.S. manufacturing is important for long-term job growth, economic stability and national security. And, we learned that younger generations are less convinced of the quality of U.S.-made products. With that said, how can we turn consumer preference into purchases and reconcile the concerns of millennials and Gen Z?
Millennials represent the largest generation in American history (even larger than the baby boomers). These consumers hunger for environmentally sustainable practices and authenticity. Fast delivery and customization appeal to Gen Z. Fifty-eight percent are willing to pay extra for faster delivery. Eighty percent purchase products that have a societal or environmental impact.
Environmental impact, job creation, convenience and quality are four benefits of local production that may bridge the generational divide and influence consumer-purchasing behavior. Domestic production equates to less transport and adherence to stricter environmental standards. It decreases unemployment, stabilizes the economy and raises living standards. And, it provides more efficient production, flexibility for customization, and faster delivery—an important factor for today's on-demand buyer.
The annual spending power of U.S. millennials alone is estimated to be worth $1.3 trillion. Google searches for "made in USA" have climbed sharply over the past few years (94 percent since 2016), which suggests companies should consider including "made in USA" in headlines, text, online tags, descriptions and Web page elements. They should also pair that with messaging about authenticity, fast delivery, and societal and environmental efforts.
Perceived and real quality standards help to create brand loyalty via an emotional connection with consumers. A study shows that a made in USA marketing strategy increases sales and enables higher prices for domestic products. Marketers would be wise to explain how reshoring reflects their companies' commitment to sustainable production.
Many companies are already capitalizing on made in USA marketing to connect with consumers. For example, WeatherTech is famous for its "made in USA" messaging, which emphasizes the company's commitment to U.S. manufacturing. Indeed, the company even touted that message in an ad during this year's Super Bowl, marking the sixth straight year the company has advertised in the big game.
Other brands forging an emotional connection with consumers through made in USA messaging include:
Brooks Brothers, which emphasizes the fact that it reshored 70 percent of its manufacturing to a historic factory in Haverhill, MA.
New Balance, which connects with consumers by showing off its historic factory in Norridgewock, ME, and the history of the townspeople.
Shinola, which connects quality and craftsmanship to the economic and social well-being of Detroit.
The Reshoring Initiative would like to work with retailers and manufacturers to optimize methods for converting preference into purchases. Email harry.moser@reshorenow.org.
We call on consumers to seek out, request and purchase made in USA products. We ask retailers to test and report the sales impact of clearly marked, easily found, made in USA products. And, we ask manufacturers to re-evaluate total cost and see which products they should bring back now!