Trend Watch
on February 2nd, 2014
Comments Off

on Made in USA Brand Salutes: WeatherTech For Their "You Can't Do That" Super Bowl Ad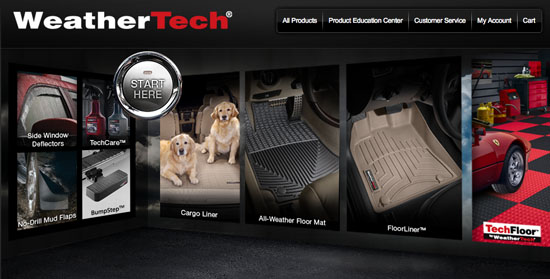 About Made in USA Brand: All Made in USA Brand licensees meet accreditation standards through self-certification. Made in USA Brand does not verify members' U.S. origin claims. (WeatherTech is not a Made in USA Brand licensee.)

NEWS & TRENDS
Made in USA Brand salutes WeatherTech brand, an automotive floor mat manufacturer, for their Super Bowl commercial.
The commercial titled, "You Can't Do That," does not focus on WeatherTech products, but on the importance of manufacturing in the United States. The commercial showcases the importance of manufacturing domestically despite obstacles.
"We salute David MacNeil, WeatherTech CEO and Founder, for putting a spotlight on domestic manufacturing." -Marcie Gabor, President, Made in the USA brand, LLC
For more information see: rubbernews.com and AdAge Update.